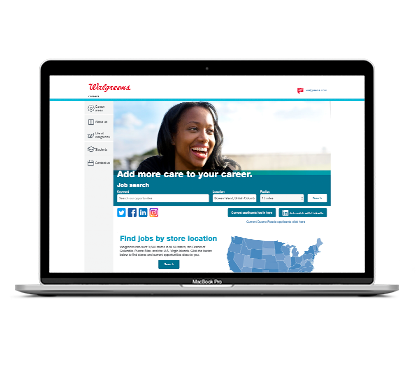 Careers for Veterans at Walgreens
Why just work a job when you can discover your true passion and purpose each and every day?
Join us in any one of our career areas and you'll quickly be amazed by how powerful it can be to champion the health and well-being of every community in America.
From the pleasure we take in delighting customers to the outstanding opportunities to excel and achieve that we offer, Walgreens has something for everyone who wants to succeed and make a real difference in people's live, including their own.
Anywhere you go here, you'll find supportive co-workers, a positive environment, and the tools you need to pursue your interests, grow your skills, develop your ideas, and advance throughout our organization.